Creating successful products starts with good people
We think development is important and we like to invest in it. There is room for individual courses, we bring in external expertise when necessary and keep each other sharp with peer reviews. This way, we challenge each other and use our skills for (among other things) social issues that we find important together. In addition, we of course provide a good salary and contribution to your pension, an extensive lunch, physical challenges in the form of ping-pong (don't underestimate that) and almost every Friday a nice drink with a cold beer, or two….
If you are passionate about product development, want real ownership of your work and can change the way companies do business, take a look at our open vacancies below and apply today!
Join us!
Development

Marketing & Sales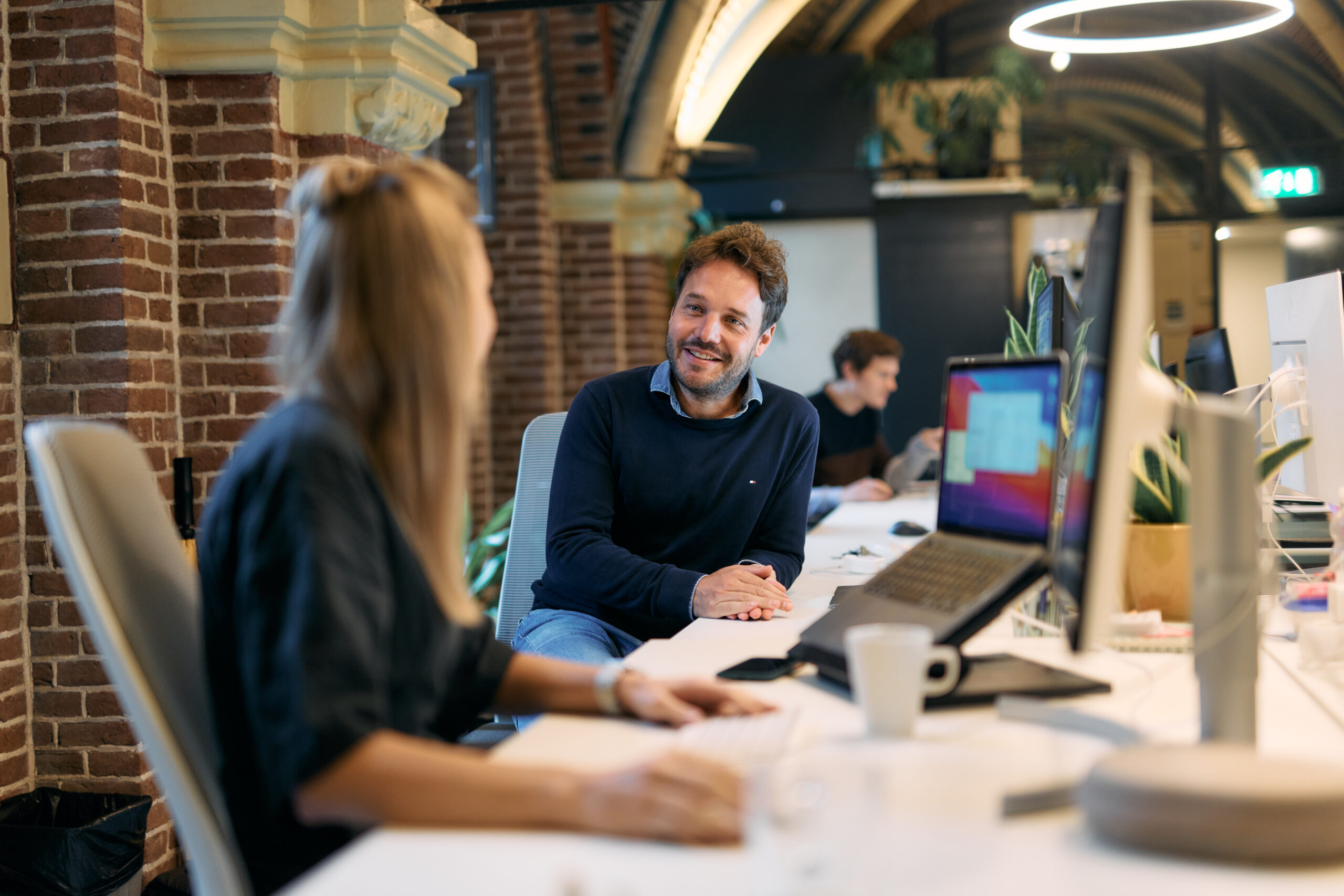 See the bigger picture
Successful products are only created when processes, business and people are aligned.

Keep an orange heart
As a Dutch company, we have both feet on the ground, have strong opinions, are direct and very gezellig.
Six reasons to work with us
Fun
GlobalOrange is a joyful team. We believe in integrity, openness and trust. We do not believe in hierarchy but rather in collaboration.
Hybrid working
Conviviality and cooperation are very important to us, but hybrid working is not a problem with us.
Holiday
You get 25 holidays a year and the option to buy days extra. But your work will soon be so much fun that you'll never really need a holiday!
Personal development
Personal development gets a lot of attention at our company. We have been in the top ten of the National Talent Development Survey for several years, and for good reason.
Work-Life balance
We believe in the right balance between work and leisure. As beautiful as the Haarlemmerstraat is, it is no Wallstreet.
Holy office
You will work from the Posthoornkerk, an inspiring location in the bustling Jordaan district in the heart of Amsterdam.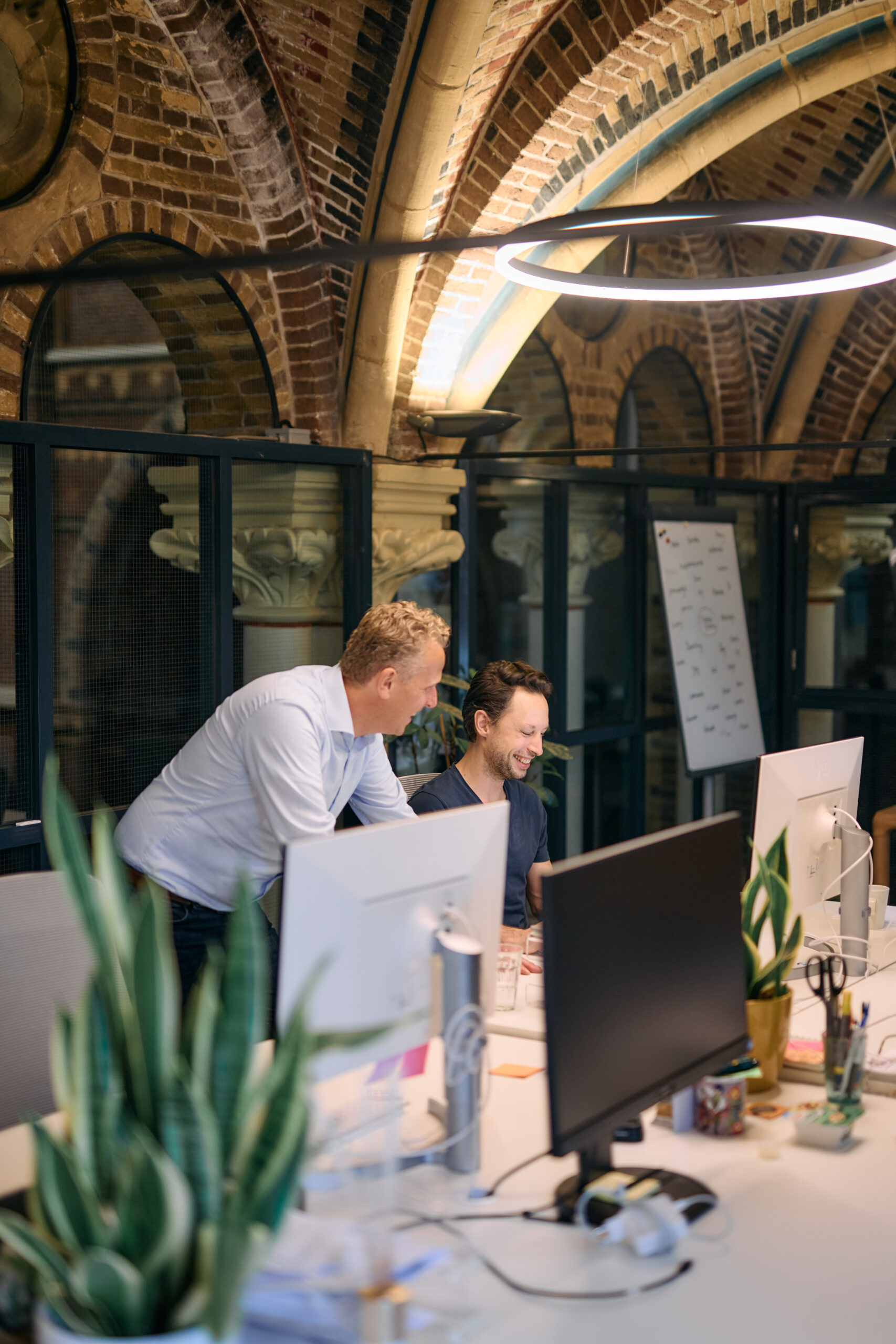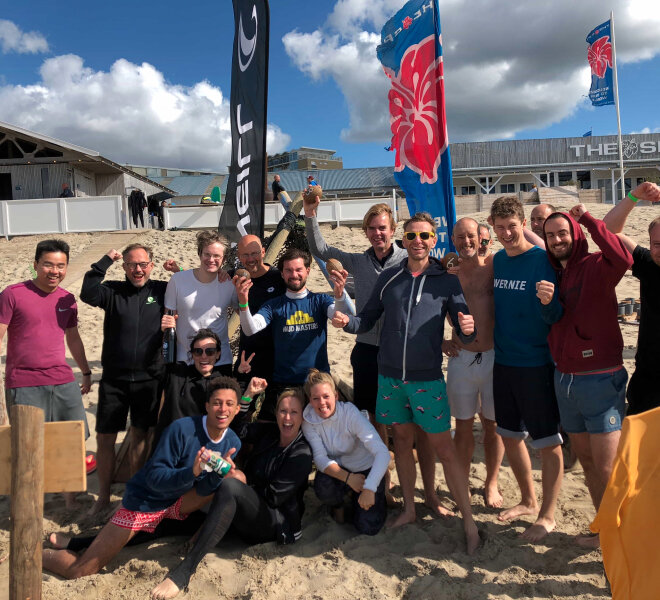 The application process
Application

Have you seen a great vacancy or would you like to send an open application? Then send your application via the form on the vacancies page or give us a call to check for suitable positions.

1

Video call

You are invited! First, for an exploratory video call with one of our colleagues to find out if the job is a good fit for you.

2

Job interview

And now for real! Relax and enjoy a fun casual conversation at our office in the Posthoornkerk. We think enthusiasm, energy and intelligence are more important than certificates and diplomas.

3

2nd interview

Should the first interview taste like more for you and us, a second interview will follow where you will speak to other colleagues and be able to put any questions you still have to us.

4

Offer

Everyone happy? Within a day you will receive our offer with a description of what you can expect from GlobalOrange.

5

Part of GO!

You will receive a warm welcome and of course everything will be taken care of on your first day. You are now part of the team and can really start making a difference in the dynamic world of Digital Product Development!

Congratz!