Medior Sales Executive
Are you ready for the next step in your career? Do you want to play an important role at one of the most prominent SaaS developers in the Netherlands and do you have an affinity with technology and innovation? Then we are looking for you as our Medior Sales Executive
Apply now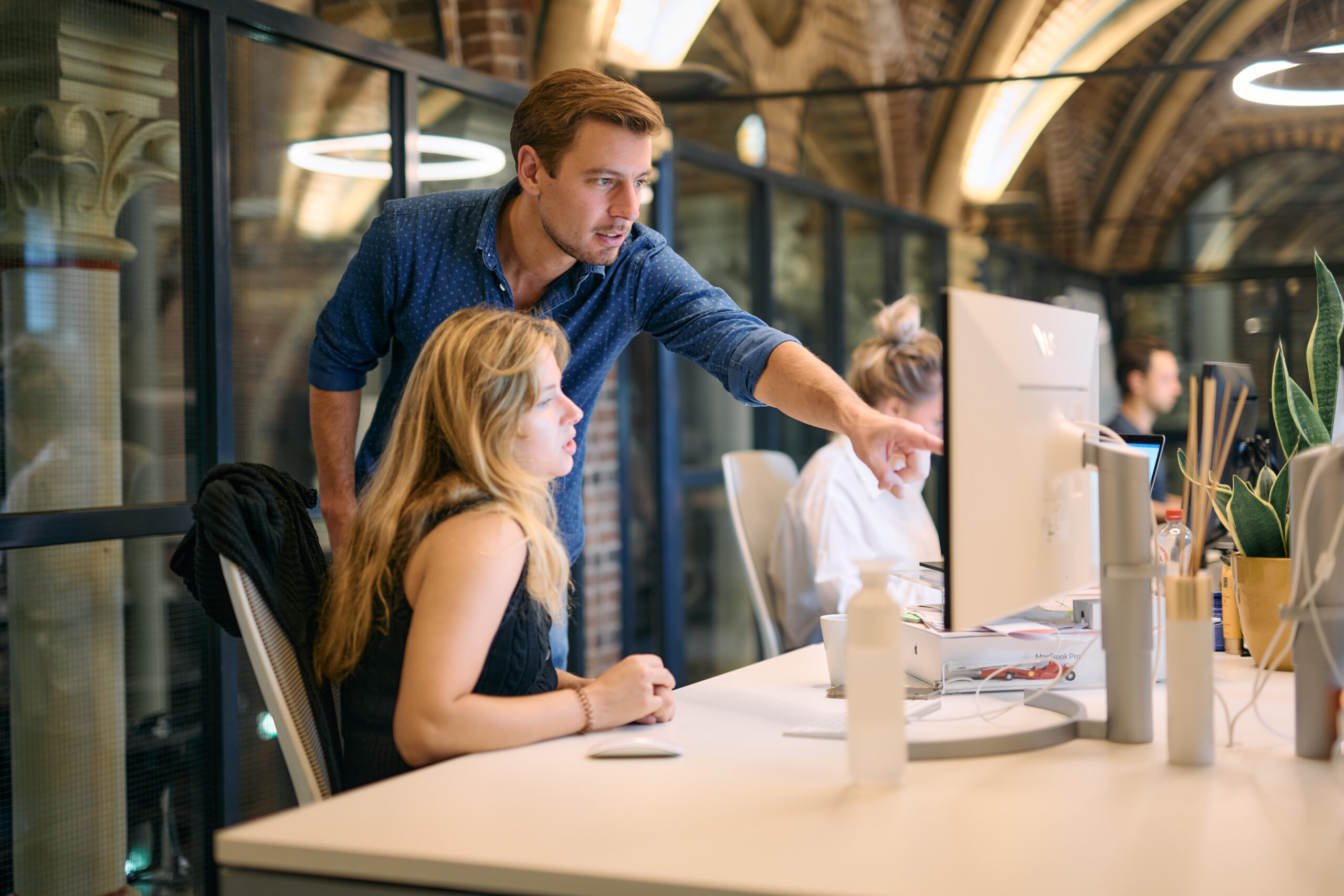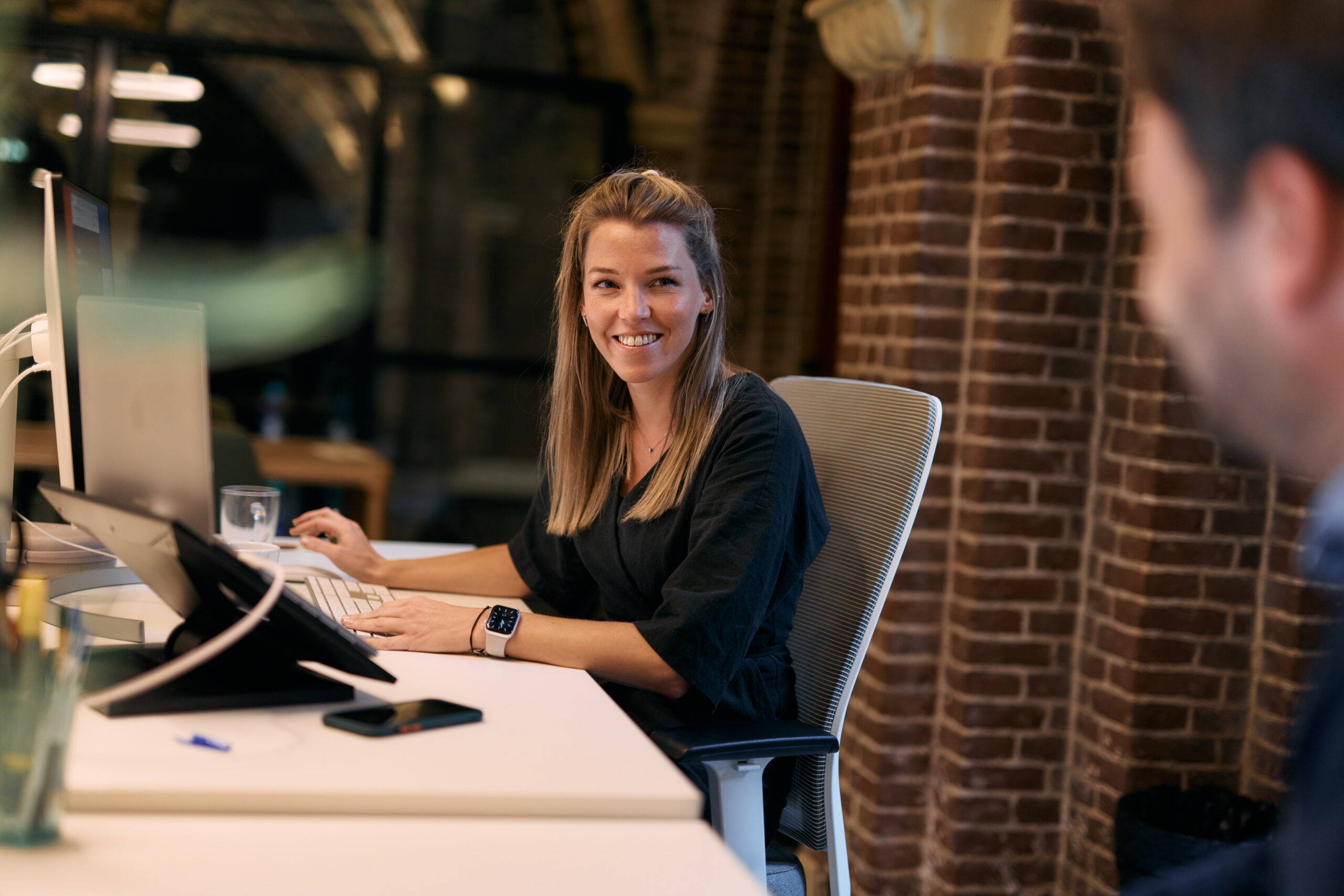 What will you do?
You will be part of our sales team where you will specialise in one of the most challenging (and fun) forms of Sales; New Business Creation. The focus will be on Amsterdam Standard, our label that supplies development teams to clients in the Netherlands and Europe. We expect you to think proactively about setting up and, above all, executing sales plans and an effective approach to the market, building a network of clients and knowing better than anyone how to maintain these relationships. In this role, you will also be responsible for the entire sales process, from approaching prospects to conducting sales meetings, negotiating and ultimately closing the deal. We have big growth ambitions and need you to expand the teams at our offices in Poland.
As you contribute us the success of Saasmore, we like to invest in yours. Therefore, we like to invest in continuous personal development through on-the-job learning supplemented by possible courses and training. In addition, we offer a good salary with an attractive bonus scheme and a telephone allowance, laptop and an option for a company car.
What do you bring?
You have a completed HBO education (sales, account management, marketing or communication);
You have at least 3 years of relevant work experience in sales;
Drive, dedication and passion to take your sales career to the next level;
You have an entrepreneurial attitude, you are proactive and result-oriented;
You are communicative, curious, social, approachable and an open personality;
You have a commercial mindset and are not afraid to take end-to-end responsibility during a sales process;
You feel confident when working in a challenging and dynamic environment;
About Saasmore
Saasmore is a brand new company, born from companies that have more than earned their spurs. Amsterdam Standard, GlobalOrange and YouSir make up the saasmore group. All companies known and respected in the community. Tikkie, KLM, ABN AMRO, AEGON and Vandebron are some of our customers. In the coming year, we will work on strengthening our position as one of Europe's most prominent SaaS suppliers.
Six reasons to work with us
Fun
GlobalOrange is a joyful team. We believe in integrity, openness and trust. We do not believe in hierarchy but rather in collaboration.
Hybrid working
Conviviality and cooperation are very important to us, but hybrid working is not a problem with us.
Holiday
You get 25 holidays a year and the option to buy days extra. But your work will soon be so much fun that you'll never really need a holiday!
Personal development
Personal development gets a lot of attention at our company. We have been in the top ten of the National Talent Development Survey for several years, and for good reason.
Work-Life balance
We believe in the right balance between work and leisure. As beautiful as the Haarlemmerstraat is, it is no Wallstreet.
Holy office
You will work from the Posthoornkerk, an inspiring location in the bustling Jordaan district in the heart of Amsterdam.
Ready to take on your next challenge?
Apply now
We'll get back to you soon!
Questions?
Please feel free to contact hiring manager Werner. We are always looking for talent.