Product Owner SaaS
If you like a combination of product ownership and variety (at times) in projects and you want to work on leading digital products, this is your next job.
At GlobalOrange, we work for fast-growing scale-ups and corporates on innovative SaaS and platform products. Ticketscript, AH, SimpledCard, Tikkie, VUmc are just some of the clients we have worked with. GlobalOrange is part of Saasmore together with YouSir (UX) and Amsterdam Standard (Dedicated Teams). We work together to always bring the right experts in each field into projects. As delegated Product Owner, you are key to their success. You will work closely with the client-side Product Owner, researching and describing what end-users want and facilitating your team in developing world-class products.
We want to help you grow. So we are happy to invest in that. Every week, we spend time on personal development. We do individual courses, learn from each other, bring in external knowledge or do peer reviews. This way, we challenge each other and use our skills for (among other things, social) causes we find important together.
In addition, we naturally provide a good salary and contribution to your pension, a healthy lunch and a fun drink almost every Friday.
Apply now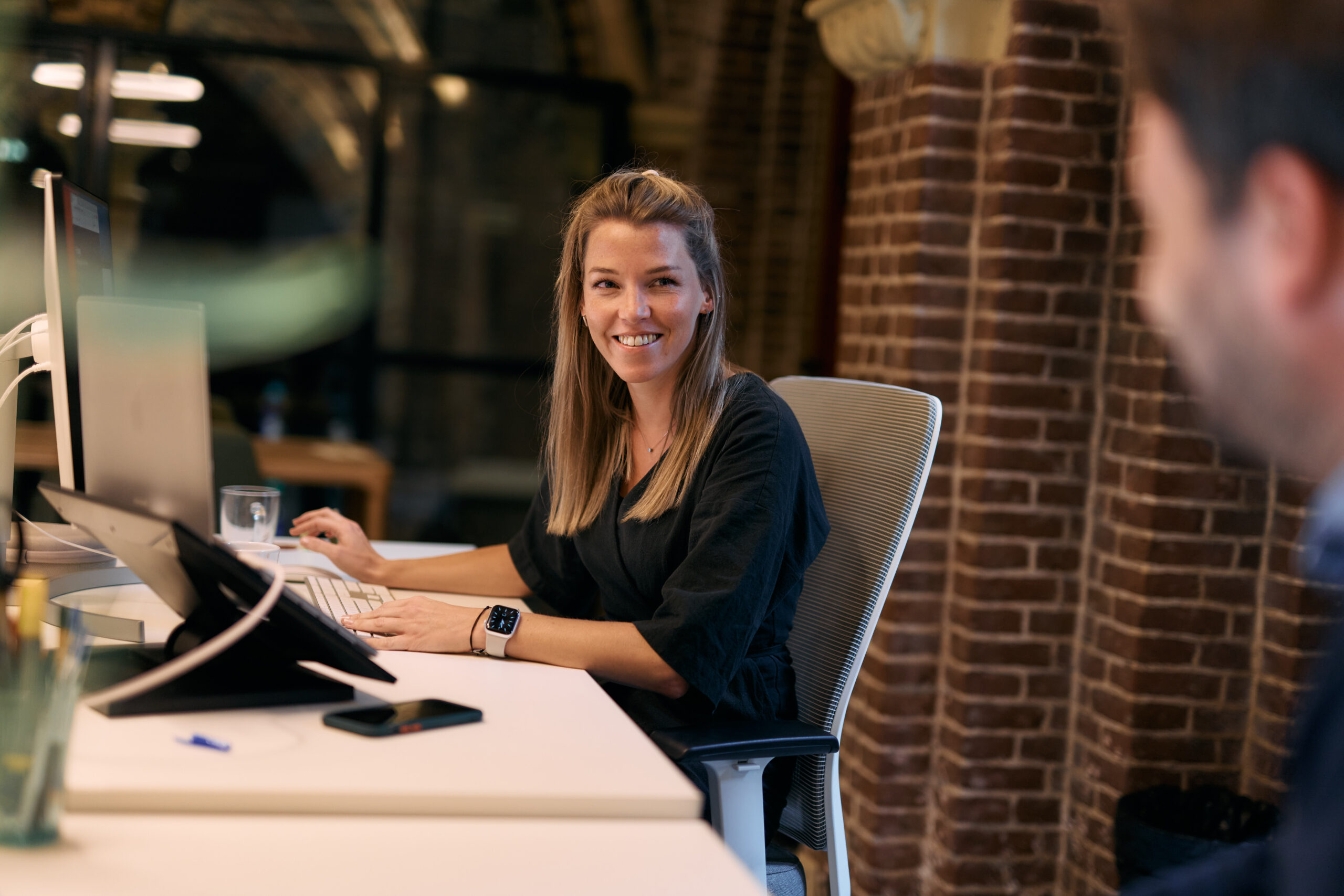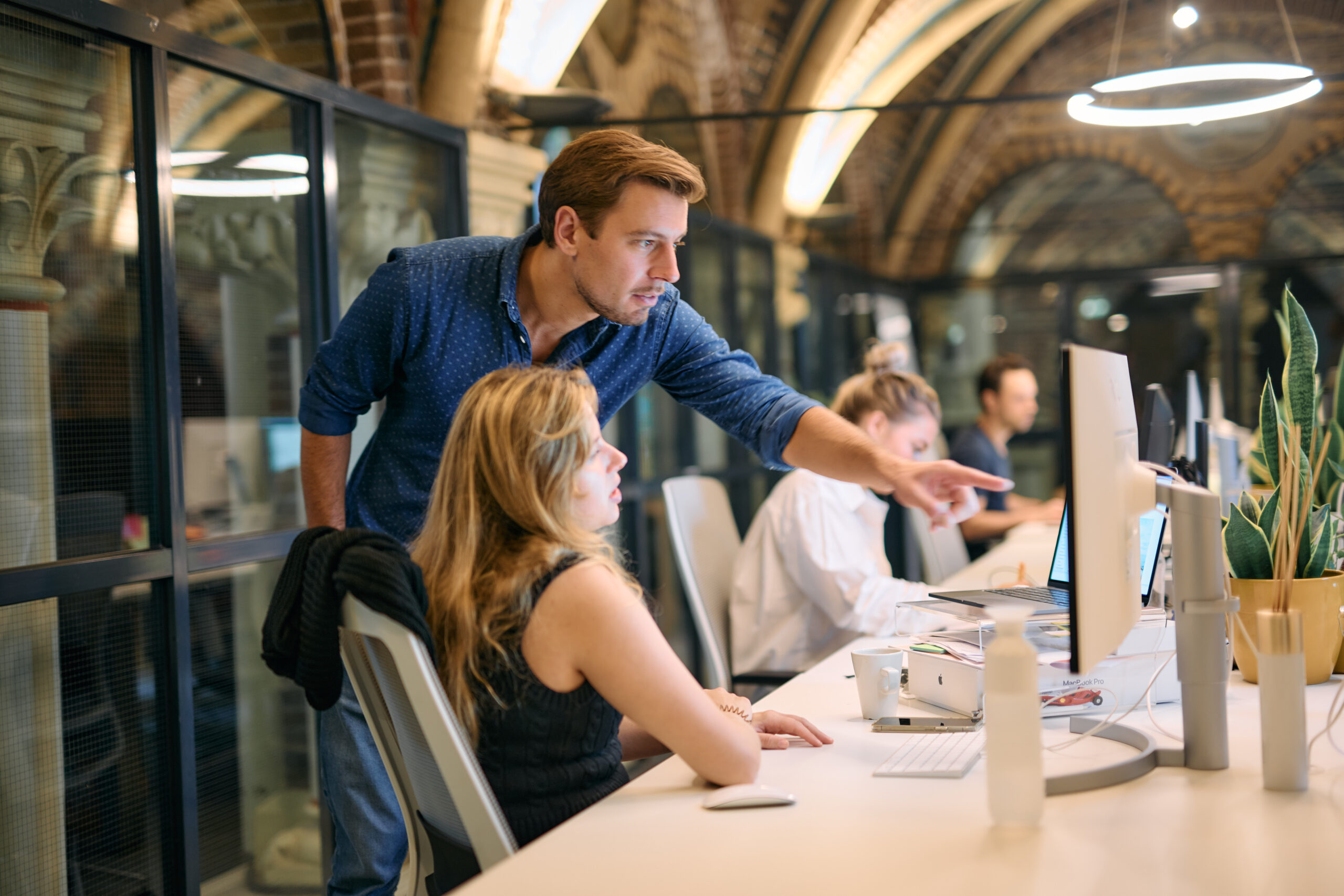 Is this your job?
You get the best out of your team and constantly help them improve;
You enjoy working closely with the customer;
You dare to take responsibility and are passionate about creating a successful product and satisfied end-users;
You are analytically very strong, sharp/critical, quick-witted;
You have experience as a product owner and have experience with the Agile/Scrum methodology and its tools;
You are fluent in Dutch and your English is good in word and writing;
An HBO or WO education in e.g. (business) computer science or technical business administration;
You understand that you do not have to go to Artis for an API;
4 to 8 years of experience a plus.
You and GlobalOrange
We offer you a challenging and exciting job in which you work on the development of business-critical products for our customers. You will work from an inspiring location in the heart of Amsterdam together with a nice international team of enthusiastic, smart and innovative people. GlobalOrange is a dynamic company where you will have every opportunity to gain a lot of experience and develop yourself broadly. Your work has a direct impact on our clients.
We think your development is important. We are therefore happy to invest in it. There is room for individual courses, we bring in external expertise when necessary and keep each other sharp with peer reviews. This way, we challenge each other and use our skills for (among other things) social issues that we find important together. In addition, we naturally provide a good salary and contribution to your pension, an extensive lunch, physical challenges in the form of ping-pong (don't underestimate that) and almost every Friday a nice drink with a cold beer, or two..
That the above is appreciated can be seen, among other things, in our nice rating on Glassdoor and the NRC best employer awards.
Six reasons to work with us
Fun
GlobalOrange is a joyful team. We believe in integrity, openness and trust. We do not believe in hierarchy but rather in collaboration.
Hybrid working
Conviviality and cooperation are very important to us, but hybrid working is not a problem with us.
Holiday
You get 25 holidays a year and the option to buy days extra. But your work will soon be so much fun that you'll never really need a holiday!
Personal development
Personal development gets a lot of attention at our company. We have been in the top ten of the National Talent Development Survey for several years, and for good reason.
Work-Life balance
We believe in the right balance between work and leisure. As beautiful as the Haarlemmerstraat is, it is no Wallstreet.
Holy office
You will work from the Posthoornkerk, an inspiring location in the bustling Jordaan district in the heart of Amsterdam.
Ready to take on your next challenge?
Apply now
We'll get back to you soon!
Questions?
Please feel free to contact our HR manager Rianne. We are always looking for talent.