Using a wide range of proven techniques and tools, product management expert Roman Pichler explains how to create a winning product strategy and actionable roadmap. Comprehensive and insightful, the book will enable you to make the right strategic decisions in today's dynamic digital age. If you work as a product manager, Scrum product owner, product portfolio manager, head of product, or product coach, then this book is for you.
What you will learn:
Create an inspiring vision for your product.

Develop a product strategy that maximises the chances of launching a winning product.

Successfully adapt the strategy across the product life cycle to achieve sustained product success.

Measure the value your product creates using the right key performance indicators (KPIs).

Build an actionable outcome-based product roadmap that aligns stakeholders and directs the product backlog.

Regularly review the product strategy and roadmap and keep them up-to-date.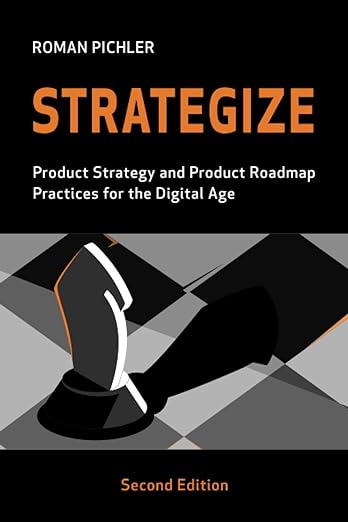 Ready for next level product development?
Let's create a digital product that end users and business stakeholders will love and that is also future-proof, scalable, secure and easy to maintain.